Book your One-to-One Lesson with just a few clicks!
Choose between a 30-minute and a 60-minute One-to-One meeting with Chris or Ellis and ask them anything you have on your heart about FPV.
Are you struggling finding the right FPV set up for your mission?
Do you need specific support?
Do you want to gain deeper knowledge about FPV and all the components?
Do you need tips and tricks from experienced FPV pilots?
Ask us anything in a session where the focus fully lies on you!
You're definitely at the right place with us. We would be very keen to advise and instruct you on your way to become a great FPV pilot!
We want to support you to create something like this: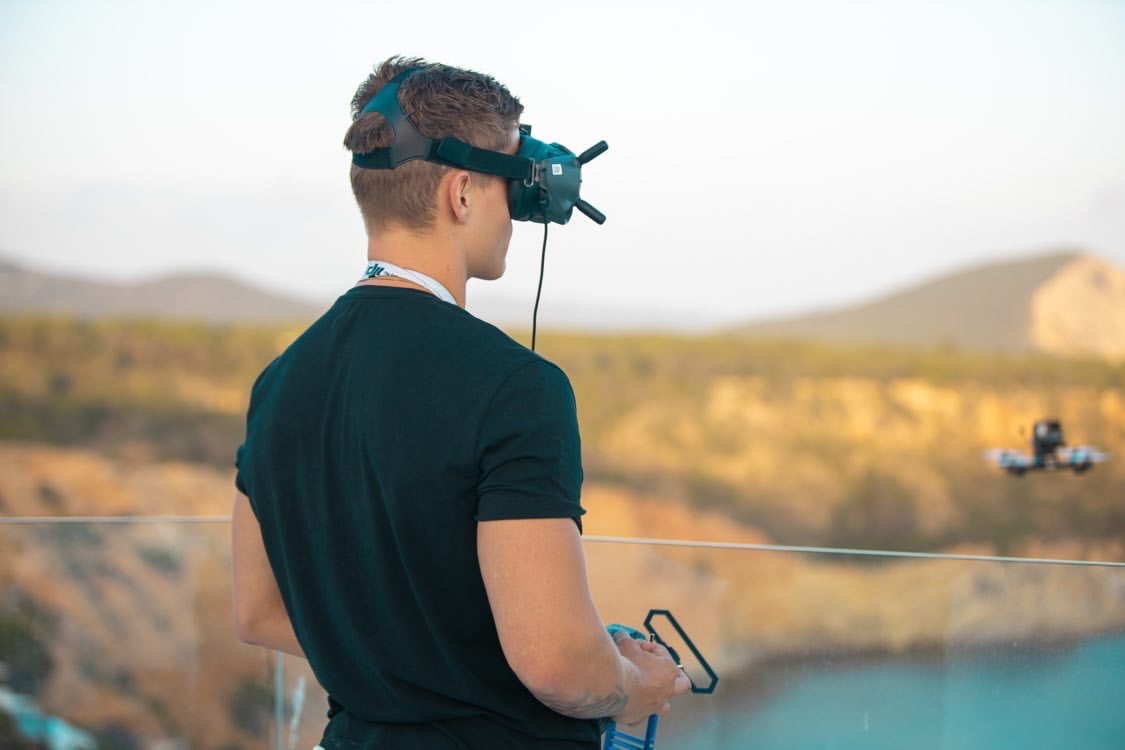 Meet Chris
Heyo!
My name is Chris Bergan and goes under @Chrissbergan on social media.
I´m a full time FPV-pilot, from Norway.
I have gained some knowledge after many years of flying, crashing and fixing drones. So, I have finally taken my first steps into teaching others and answer their questions.
Teaching others along with filmmaking has always been a passion and I can´t wait to help you out and kickstart your FPV career, see you in the class!
Meet Ellis
Salut!
My name is Ellis van Jason, cinematic FPV-pilot and videographer from Switzerland.
Lots of you might already know me from my Cinematic FPV Academy and have already spent with me hours in the virtual class room. Let's bring teaching on a next level and meet me in a one-to-one online meeting. I'm happy to advice you with my knowledge and experiences about drones, FPV and cinematography!
What to expect from your One-to-One Choaching Session
Answers to anything you have in mind regarding (cinematographic) FPV drone piloting
Special advices in a specific topic around drones and videography
Information exchange and tricks to become a better pilot
To keep it short: Anything you have been curious about FPV
Tips to prepare for your One-to-One Coaching Sessison
Spend time clarifying exactly what you want to get from coaching
Prepare your specific questions if you have any
If you have a very specific topic to discuss, you're more than welcome to send us your open points before hand so we can be fully prepared and provide you our best experiences and tips.
This is how it works
After purchasing either a 30-minute or a 60-minute session you will be able to propose your most favorite time and date. If we aren't out in the fields, flying our drones, we are very flexible and love to confirm your desired date and time. Before our session you'll get an invitation to Google Meet where we will hold the meeting. If you prefer to hold your One-to-One on a different platform, we'll be open for new experiences. Having a working microphone is required. In case you have a video camera, we'd be glad to meet you in person. By the way, if you have a prefered coach, let us know - Both Chris and Ellis are eager to coach you!
Frequently Asked Questions


Can I get a refund if I'm unhappy with my purchase?
If you are unsatisfied with your coaching, reach out to us to see if your purchase is eligible for a refund. Tell us a little bit more, why you're unhappy and we'll end your subscription within 2-5 work days.
How do I schedule my appointment?
Upon purchasing coaching, we'll reach out to you!
Can I purchase more than once?
Absolutely! If you like the One-to-one, then you should definitely book again a private coaching session with us!
How long is my subscription valid?
Whenever you subscribe to a One-To-One, you have access to your personal 30-minutes or 60-minutes coaching for one year. You decide when to set your date in your calendar.
Who will be my Advisor?
It's all up to you, who you'd like to choose as your coach. If you don't have a favorite or if you don't mind by whom you want to be coached, you will be assigned to either Chris or Ellis. Both will be happy to spend the One-to-one with you!