GoPro Signature LUTs
by Ellis van Jason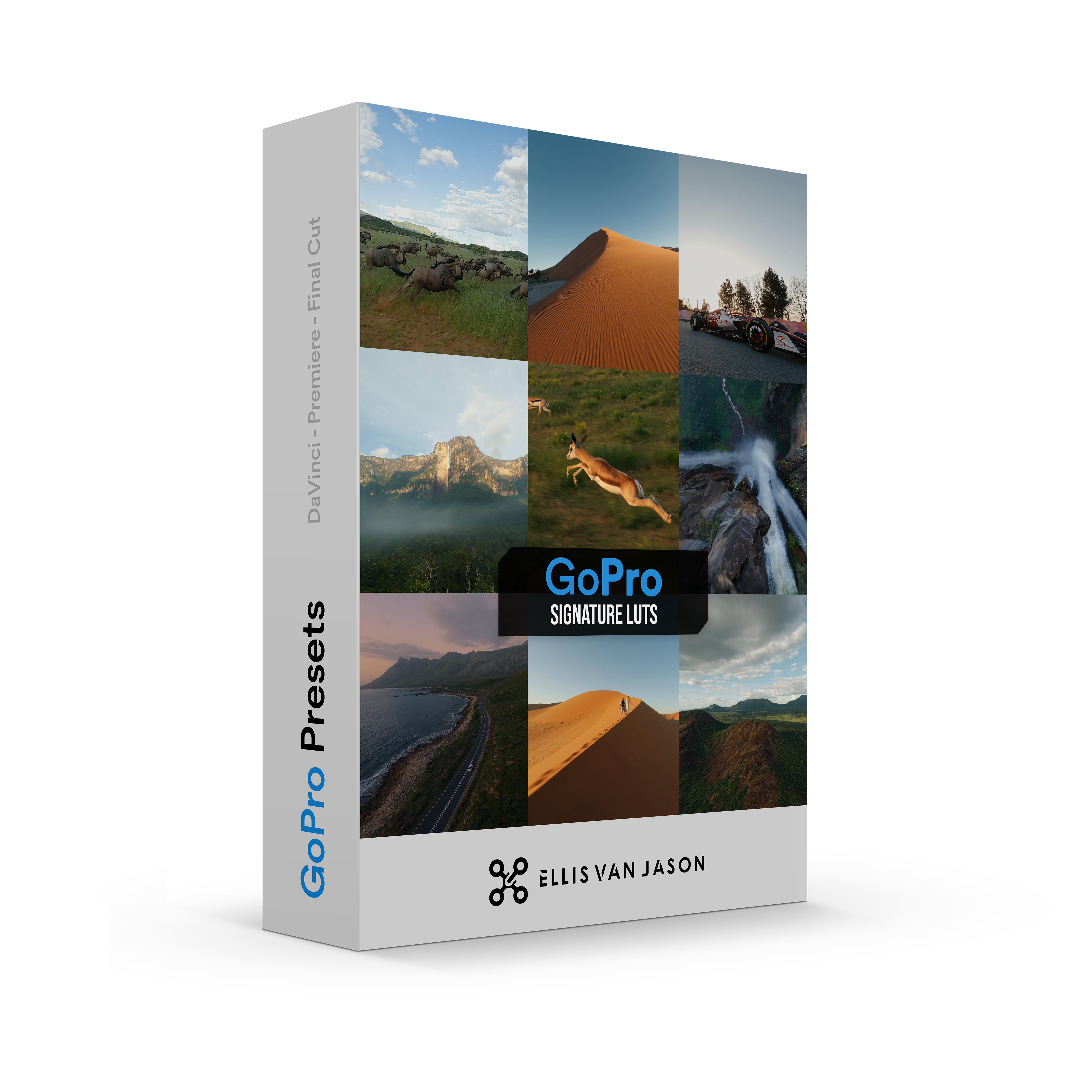 10 Signature LUTs to get the best out of your GoPro
65 point .cube presets, created in DaVinci directly (not via converter)
Optimised and tested for GoPro (All GoPros)
Created in the Rec.709 (Gamma 2.4) colour space
Compatible with PremierePro, DaVinci Resolve and Final Cut
Lifetime access to updates for these LUTs
LUT installation and usage guide included
Recommended GoPro settings included
USD 49.00
+ TAX depending on country


__________________________________________________________________________________________

__________________________________________________________________________________________

BEFORE & AFTER
UNIQUE COlOURS - NATURAL LOOKING - GOPRO OPTIMIZED
FAQ
"Getting the perfect shot with the desired conditions isn't always possible, which is why I created the GoPro Signature LUTs for you"
What is a Gopro lut?
LUT or "look-up table" is a tool that lets creators make colour conversion within seconds and saves a lot of time. The GoPro LUTs are optimised for GoPro as the camera is very different from other cameras (colours, saturation, etc.) The signature presets are 3D LUTs (not conversion LUTs) meaning that their purpose is more to give your footage a unique colour look (Ellisvanjason style) and should not be confused with a conversion LUT. As these lusts are create for GoPro's it's much more accurate than a general LUT. You will see :)
What does it contain?
The catalogue contains 10 different signature 65 point .cube 3D LUTs (changing hue, saturation and brightness) created for GoPro cameras. They can be used for other cameras but the purpose is to use them with GoPro cameras.
With what are they compatible?
They're compatible with any editing software which can read & import .cube files. So, they can be used with DaVinci Resolve, Premiere Pro and Final Cut. I have 33 point cubes as a backup so in case the 65 .cube files don't work I got you covered. For help drop us an email under [email protected]